Worksheet 2 New Year's Eve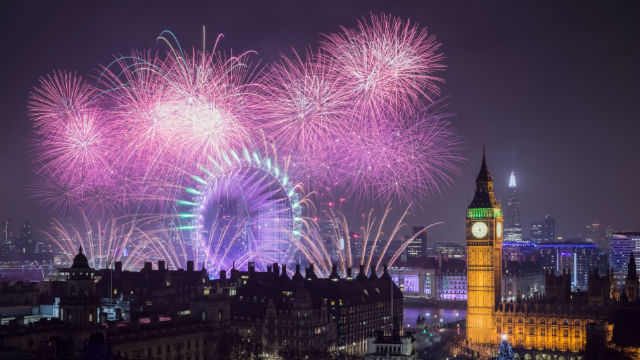 New Year's Eve in London
What can you see in the picture?
Read the information below and think of as many questions as possible to ask me using the
question words .
Be creative!!!
·

You need a ticket to attend London's New Year's Eve fireworks display.

What? When?

Who? How many?

·

You can also watch the fireworks from the river on a New Year's Eve cruise, or from a restaurant with views over the London Eye.

How? Where?

·

Restaurants, bars and clubs put on New Year's Eve celebrations which are usually ticketed.

Where? Why? Who?

New Year's Eve travel on the Transport for London network is free between 11.45pm and 4.30am.

How much? What time? When?
Now get ready to tell me how you celebrate in your country. I will have lot of questions for you!