November 11th is Armistice Day or Remembrance Day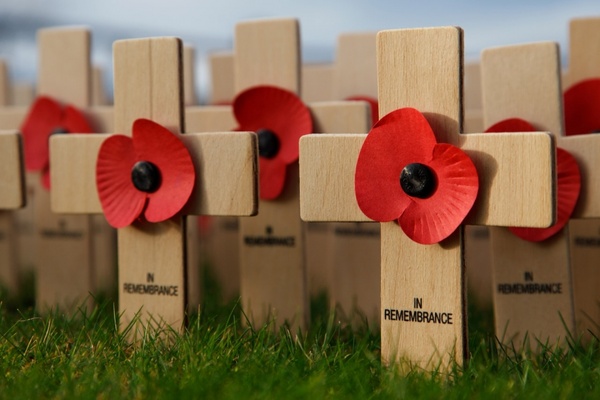 Armistice
Day
is on 11
November
and is also known as
Remembrance Day
. It marks the
day
World War One ended, at 11am on the 11th
day
of the 11th month, in 1918. A two-minute silence is held at 11am to remember the people who have died in wars.
Poppies
have long been used as a
symbol
of sleep, peace, and death: Sleep because the opium extracted from them is a sedative, and death because of the common blood-red color of the red
poppy
in particular. ...
Poppies used
as emblems on tombstones
symbolize
eternal sleep.